Historical Walking Path
While you're walking, but sure to take time to look up and notice the extraordinary architectural details of the many historic buildings and public spaces along and near the Connective Corridor and Civic Strip.  They are beautiful during the day, but with so many architecturally significant buildings illuminated, they are especially magical at night.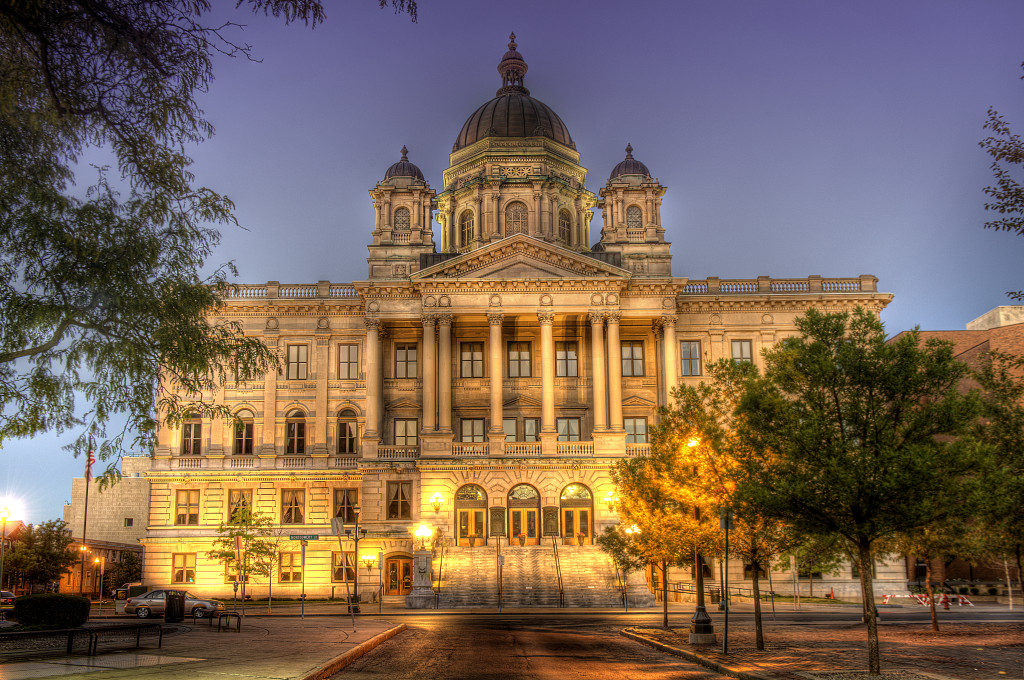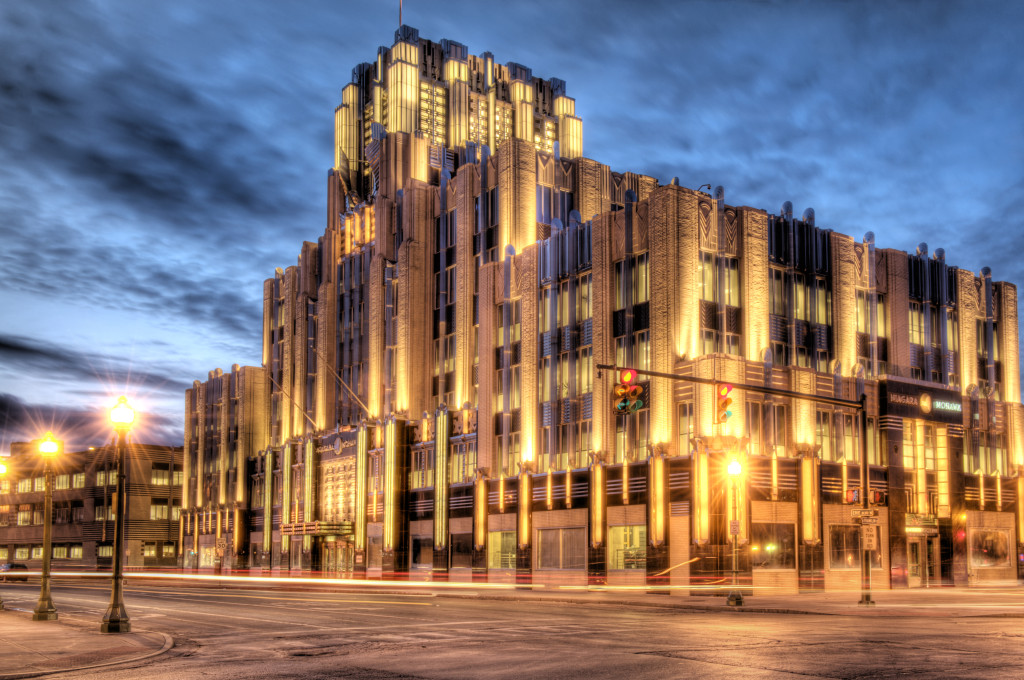 'Cusescapes photos for the Connective Corridor by SU student He Shi
Take a self-guided historical walking tour with help from these resources developed with input from the Onondaga Historical Association:
Watch for historic wayfinding signage being installed along the Corridor's walking path, coming in 2016.
Downtown Syracuse features the work of renowned architects Horatio Nelson White, Joseph Lyman Silsbee, Archimedes Russell, Melvin King and Ward Wellington Ward – all of whom, along with others, designed many of the iconic buildings that define the City's landscape.
Many architects working in Syracuse during "The American Renaissance" of the late 1800s and early 1900s either taught at Syracuse University or were the products of its School of Architecture, founded in 1873. At a time when the nation was in a deep economic depression, University-level architecture programs were extremely rare. Syracuse was one first four architecture programs, along with Harvard, M.I.T. and Cornell, and was the first to offer a four-year degree in architecture. That working relationship between campus and community helped shape the urban fabric that we are working to preserve and protect.
We are proud that historic preservation is an important goal of the Connective Corridor, and are pleased to be working with so many property owners along the Corridor to restore and creative re-utilize their historic buildings, with a particular focus on activating street-level pedestrian activity. We've worked with property owners on façade improvement projects, as well as illuminating historic buildings to highlight their architectural details.  We've worked closely with the New York State Office of Historic Preservation through this process, to assure that attention is paid to detail for projects with historic significance.
Historic buildings downtown are enjoying a resurgence, with new shops, retail, restaurants and commercial space coming on the scene. New hotels, downtown student housing, and market-rate apartments are re-energizing the downtown area.  We've been pleased to partner on many of these projects along the Corridor and are delighted that so many projects are putting historic buildings back to productive use, while paying careful attention to historic preservation.