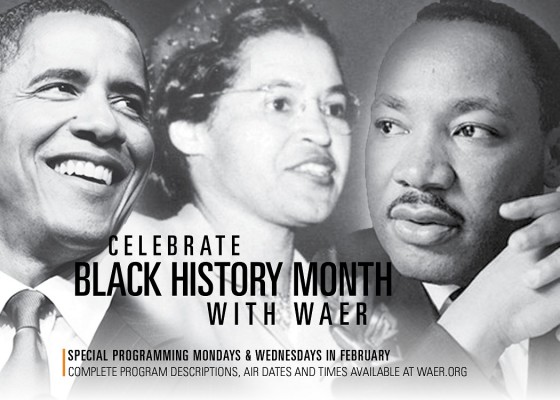 In honor of Black History Month, WAER will be programming culturally diverse music, exploration and documentary styled public affairs programs that celebrate significant cultural contributions of African Americans.
Every Monday evening beginning on the Feb. 1, WAER will host music shows that pay tribute to African-American music pioneers. This programming will feature Texas Jazz and Blues Greats, The Nina Simone Story and a documentary on Wynton Marsalis's pivotal recording: From the Plantation to the Penitentiary.
Additionally, every Wednesday afternoon starting on Feb. 3, WAER will present public affairs programs that focus on a range of topics from the influence of African-American art on social movements to an in-depth examination of "The Autobiography of Malcom X" to a look at the widening survival gap between black and white women diagnosed with breast cancer.
For more information and programming descriptions please visit waer.org.
Story by SU News – Keith Kobland