Community Folk Art Center's annual Caribbean Cinematic Festival (CCF), to be held Feb. 4-7, will showcase films and performances capturing the spirit and cultural richness of the Caribbean.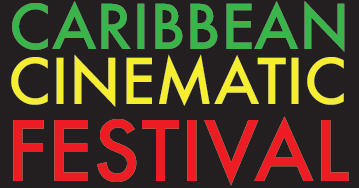 The four-day festival will highlight cultural contributions as well as address polarizing issues in the Caribbean and the Caribbean diaspora. These highlights will be explored through film, dance, discussion, spoken word and food. This year's festival is an expansion of previous CCF festivities, which explored films from the Eastern and Western Caribbean. The festival brings together filmmakers, as well as Syracuse University and Syracuse community members.
This festival will highlight the richness of Caribbean culture through a series of events including: seven film screenings from various islands such as Jamaica, Trinidad and Tobago, Antigua and Curacao. This year's theme highlights women filmmakers, and those who play lead characters in a narrative or documentary film. An animation from Trinidad and Tobago for young people will be featured, along with music, dance, spoken word performances, local Caribbean cuisine and a series of workshops and post film discussions.
"I am excited for this year's theme of highlighting women, and having an animation component. I look forward to celebrating Caribbean culture through various films and provocative discussions," Community Folk Art Center Director of Education Tamar Smithers says.
Along with a planning committee that contributed to this event, the entire Community Folk Art Center staff is excited to screen these films. Executive Director Kheli Willetts says, "I'm looking forward to another great year of celebrating Caribbean culture and sharing the diversity of themes and perspectives from the filmmakers."
This event is free and open to the public; however, donations are welcome.
A complete schedule can be viewed on the CFAC website: http://communityfolkartcenter.org
Story by SU news staff